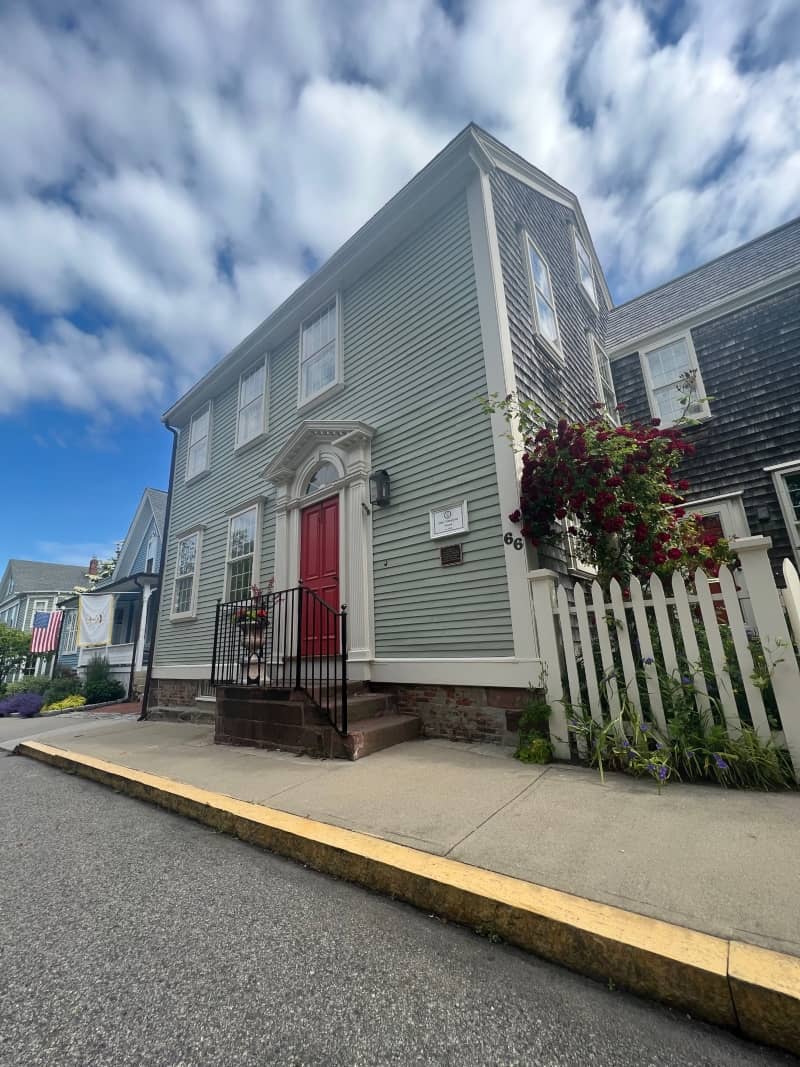 One of the most desirable (and priciest!) neighborhoods in Newport, Historic Hill does not have formal borders but generally refers to the area quite literally on the hill encompassing Bellevue Avenue, Spring Street, Touro Street, and Mill Street.
One of the oldest sections of Newport, here you'll also find centuries-old structures-turned-attractions, including the Redwood Library and Athenaeum, which was founded in 1747. It has the distinction of being both the oldest lending library in America and the oldest library building in continuous use in the country. You'll also find Touro Synagogue, a National Historic Site and the oldest synagogue in the U.S. In addition, the neighborhood is home to the 2.25-acre Touro Park, home to the Old Stone Mill (also called the Newport Tower) which has been investigated many times over by archeologists in an attempt to confirm its origins.
Many Historic Hill homes date back to the Colonial Era, punctuated by gambrel roofs, pediment doorways in the Georgian style, and original 24-pane windows. These contribute to Newport's distinction of having more 18th-century buildings than any other city in America, and countless homes here have been lovingly restored.
Historic Hill homes typically sell quickly as the properties are unique and the neighborhood is centrally located, making it easily walkable to Bellevue Avenue as well as the heart of downtown. The majority of homes on Historic Hill are single family but you will find some multi-families and condominiums scattered throughout. You're also likely to find some residences in repurposed buildings, including former stables and carriage houses.
If you have any questions about Newport's Historic Hill neighborhood or real estate opportunities in the area, contact Teri Degnan Real Estate & Consulting or browse current listings in Newport.